We would like to invite you to the SAPSA VarIMPULS Online 2021 where speakers: Pontus Borgström (SKF) and Michał Krawczyk (Int4) will speak about "Continuous testing of APIs and interfaces in a world of continuous delivery".
The webinar will start on the 19th of April 2021 at 8:30 A.M. (UTC +2).
Date: April, 19th
Time: 8:30 A.M. (UTC | UTC+2)
Continuous testing of APIs and interfaces in a world of continuous delivery
In the world of increased complexity and shorter cycles for integration demands, it's important that automated testing is a part of a company's integration strategy. One challenge is to build a strategy around this and therefore the speakers decided to write a book on the strategy and execution of SAP API testing. Together they will present insights and experiences from both SKF and a combined professional life based on the SAP Press book.
More about speakers:

Michał Krawczyk – SAP integration consultant since 2004. He has been recognized by SAP including becoming an SAP Mentor in 2007 and winning the top contributor/topic leader award from SDN (SAP Developer Network portal) in SAP PO/PI eight times. Michał is the author of many SAP integration-related books. Int4 co-founder and board member.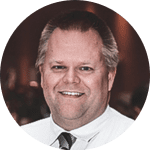 Pontus Borgström is currently working as the lead integration architect at AB SKF in Sweden. He has extensive insights in SAP Process Integration and SAP Process Orchestration since he started working with XI 2.0 in 2003. Previously, Pontus worked as a consultant with many large Nordic process integration and process orchestration installations. Pontus is also active in the Swedish SAP Usergroup, SAPSA.
See you soon!
In case of any questions, feel free to contact our Marketing Team: marketing@int4.com.
We recommend you to follow us on LinkedIn where we regularly share all the updates and information about the webinar.
Read more:
SAP Press Book

Testing SAP APIs: Strategy and Execution