As you remember in order to create test cases you had to create configuration object manually per tested interface, where you would define all rules and parameters. Not anymore! As of Service Pack 11 release 006 you will be equipped with SAP PO Wizard which would handle this task automatically.
Int4 IFTT will connect to SAP PO and get all defined ICOs, which you can later import as configuration objects for test cases.
In the transaction /INT4/IFTT_CONF_MASS you will have access to SAP PO Wizard: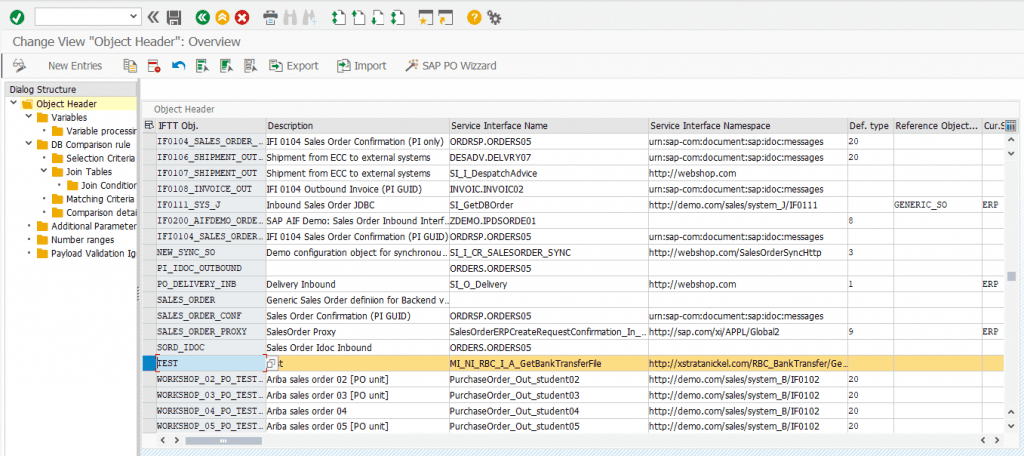 After choosing landscape and filtering criteria you will be able to see all configuration objects in PO system.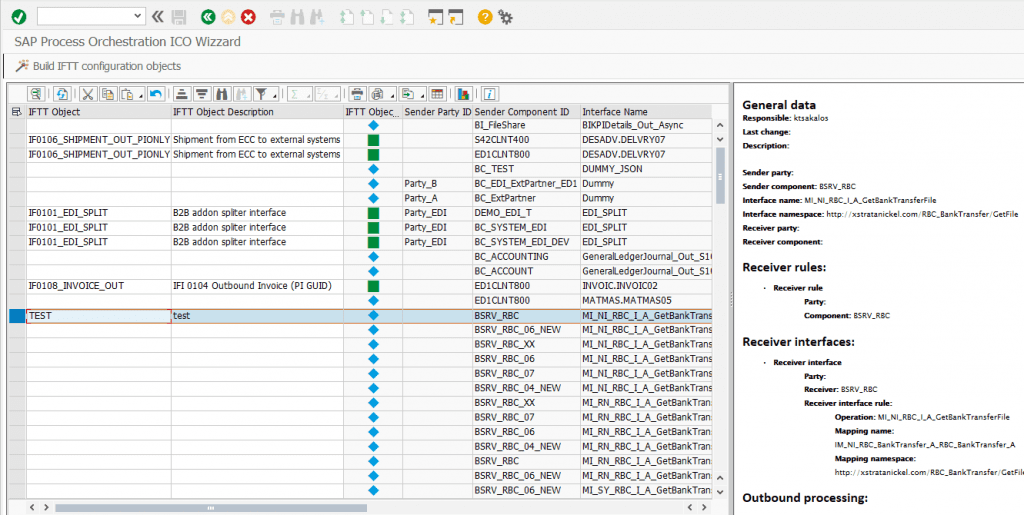 Green diode indicates that one or more objects already exist in Int4 IFTT. If you choose a line details will be displayed to the right.
In order to create or modify objects fill object name and description and choose 'Build IFTT configuration objects'. You will be prompted with popup screen controlling additional parameters.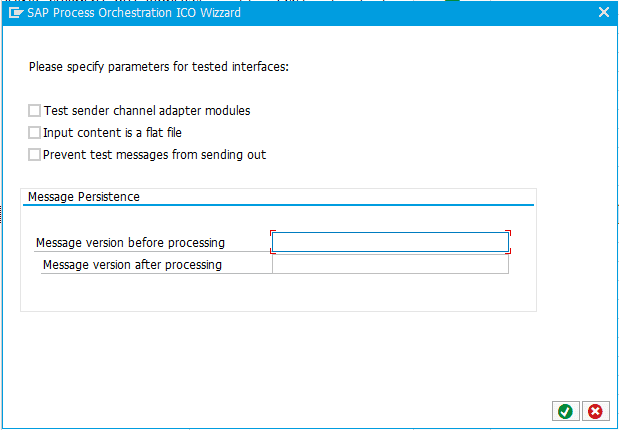 Test sender channel adapter modules – reference sender channel name, BC and party will be added to test their processing
Input content is a flat file – adds flat file flag and separator (; as default)
Prevent test messages from sending out – receiver channel landscape, name, BC and party will be added in order to stop the channel
Message persistence – sets message version that needs to be fetched before and after processing
After successful creation or modification reload /INT4/IFTT_CONF_MASS to see results: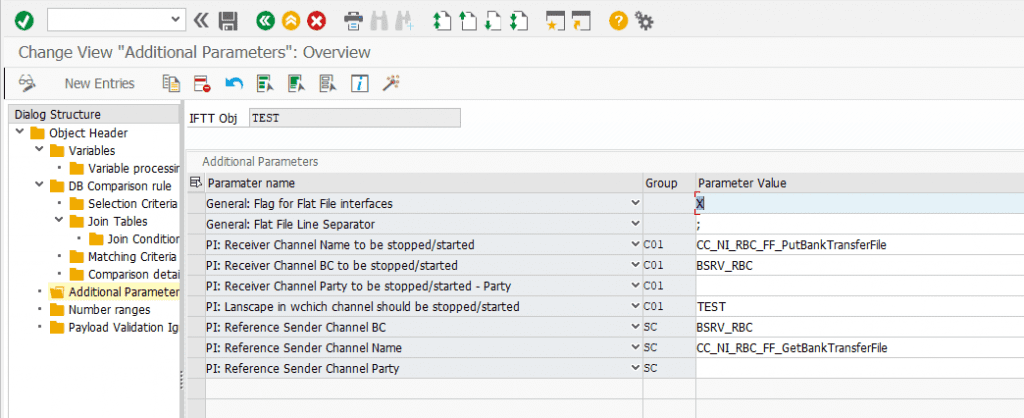 New object with additional parameters is created!