S4MIG
FINANCIAL DATA RECONCILIATION OF UNIVERSAL JOURNAL FOR S/4HANA MIGRATION
If there is one thing that is constant within the IT industry, it is CHANGE. While it is understandable that change is a very much welcomed phenomenon to an Individual, for a company or business, it usually means more expense, upgrade of SAP systems, reconciliation of data, the expanse of a database, etc. This invariably translates to more time and effort in analysis, but worse still may give rise to many errors. This is why we provide a solution that not only facilitates the accounting data reconciliation process but also helps to eliminate the risk of any data inconsistency.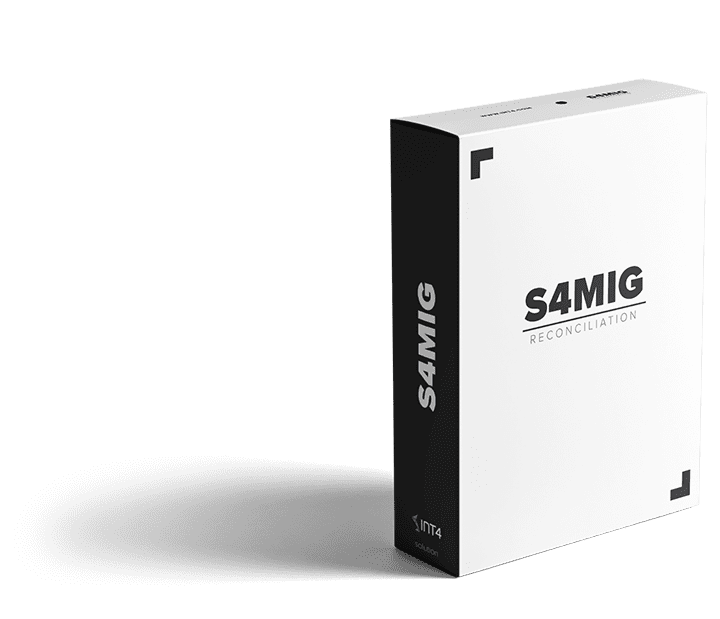 The IT industry keeps changing all the time, and companies can't afford to fall behind. Searching and using state-of-the-art solutions is one of the factors that help companies achieve their success. This showcases the imminent need for capable reconciliation tool-tools, and this is why we provide a solution that can facilitate the accounting data reconciliation process that helps to eliminate the risk of data inconsistency.

The Universal Journal is, in fact, a single large table that consolidates all transactional information that was previously stored in several tables called ACDOCA. The complex migration process that populates this table consists of numerous steps that must be performed in a particular sequence.
During this process, various steps produce reports that can be validated and used as a basis for early error detection purposes. When the actual migration is complete, reconciliations can be started with few simple standard tools accessible from the IMG tree. However, extended and customer-specific reconciliations require an extra tool that can be easily adjusted to the requirements of the company's accounting and auditing teams. We have designed a group of reports that perfectly fit into this scenario.
How does it work?
Our tools read ACDOCA and compare its content with the data stored in the pre-migration tables, e.g. FAGLFLEXT_BCK or V_FAGLFLEXA_ORI. Selection, dimensions, as well as the comparison levels, can be dynamically adjusted to the particular client's requirements. This solution can be used until there is a memory footprint reduction step performed on the migrated system. In other words, the old pre-migration data is being kept and available for consumption. Usually, it happens once all the reconciliation tasks are signed off, and all auditors are satisfied with the results, and of course, the system is considered to be fully upgraded. At that point, there is no need to keep the old data in the system. We understand that businesses have to reconcile their data on several different levels depending on the internal and external financial and statutory requirements.

Automated Testing Tool for SAP PO