Get ready for "State of Worldwide Business Assurance for SAP Solutions – 2023" report, a team effort with Int4's colleagues from Capgemini, Sogeti, and Tricentis.
It's a deep dive into how business assurance for SAP solutions is shaping up in 2023. And guess what? Our very own co-CEO – Michal Krawczyk played a big part in putting together all these insights. Let's get into it.
In our 'State of Worldwide Business Assurance for SAP Solutions – 2023', we delve into the current best practices, standards, and technologies utilized in the industry. If you are engaged in an SAP transition, this report is a must-read.
In this second edition, we underscore the value of an integrated system implementation approach in the face of digital transformation. Service Virtualization has emerged as a revolutionary testing methodology in SAP S/4HANA transformation programs. This report also underlines the urgent necessity for SAP API testing in Integration Platform as a Service (iPaaS) migration projects, such as SAP Business Technology Platform (SAP BTP) Integration Suite migrations.
Our report also brings to light the critical role specialized service providers play in assisting organizations through the complexities of SAP transformation. You'll find insightful data on organizations' readiness to overcome challenges in the evolving SAP landscape, implementation trends, and the growing trend towards automated testing and integration platforms in SAP testing.
In this digital age, having robust business assurance processes is paramount. Our report shares real-life scenarios highlighting the consequences of inadequate planning, resource shortage, and a low level of awareness in handling regular software updates from SAP.
To get the report, please register using the form below. We assure you, the insights it provides will be invaluable in guiding your SAP implementation and transformation journey.
Thank you to everyone who participated in this report, both respondents and researchers. Your contribution is greatly appreciated.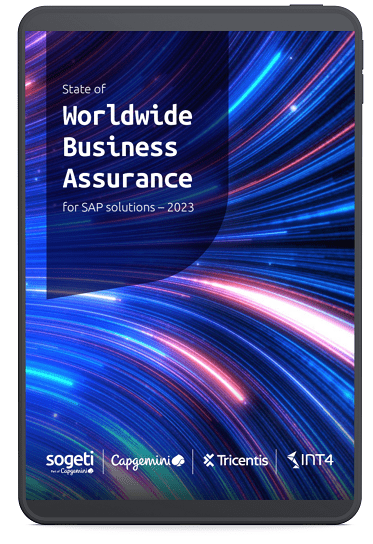 Register now and get your copy for free!