In this article you will learn:
Reading time: 4 minutes
Introduction
In our digitalized world, ERP business environments are getting more and more complex. At the same time, they are highly essential for the business to succeed. Moreover, in the SAP world, it is extremely crucial to choose the right middleware platform that will integrate all your business components (SAP Modules, Legacy Systems, Business Partners, etc.) according to your requirements. Many of the companies are selecting the hybrid approach (they have both SAP – SAP PO, SAP CPI, and non SAP middleware solutions). One of the non SAP choices on the market is the Dell Boomi platform, which seems to be a great solution for any size company. In this article, I would like to emphasize the importance of the Dell Boomi integration testing, as a central part of a successfully established business environment.
What is Dell Boomi?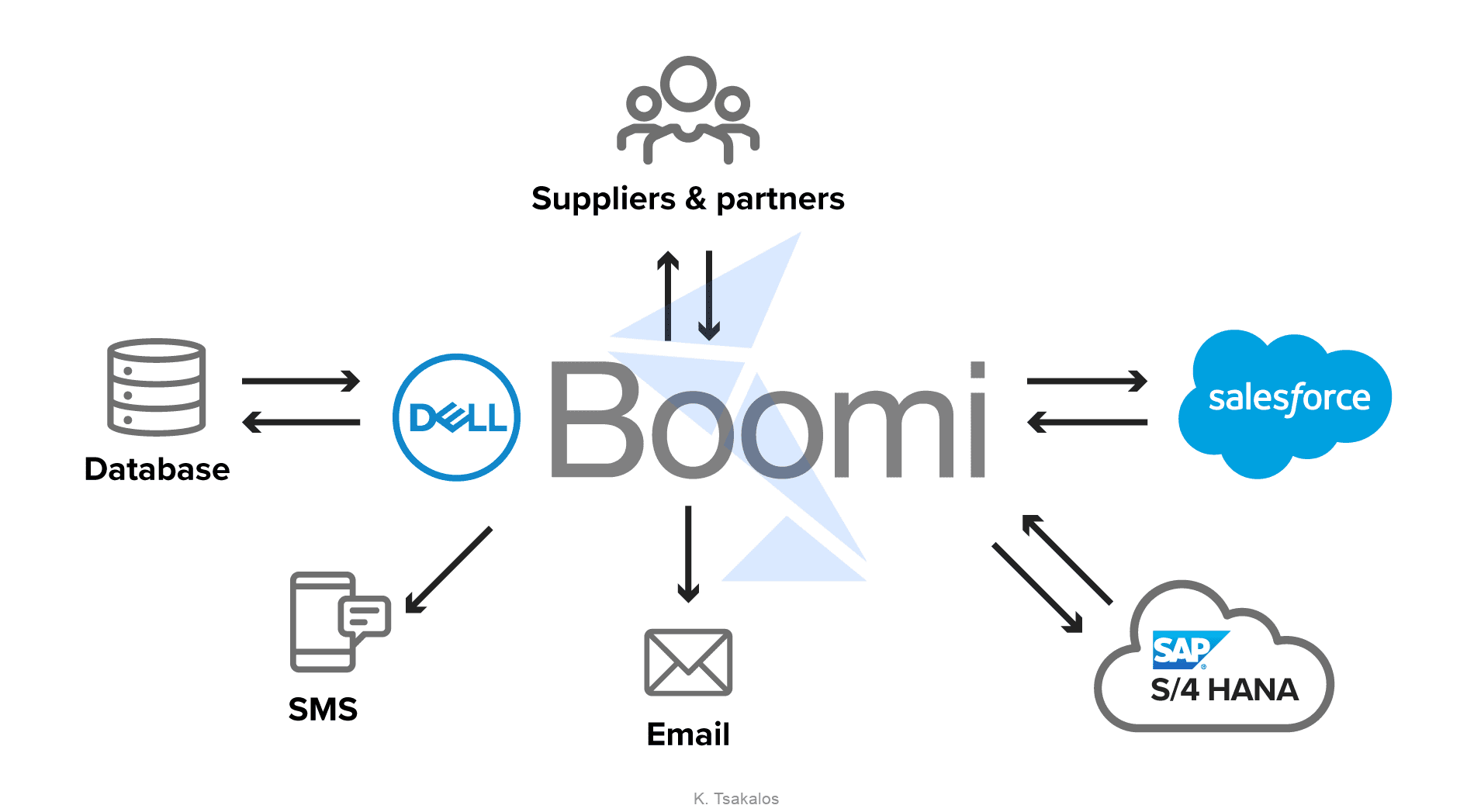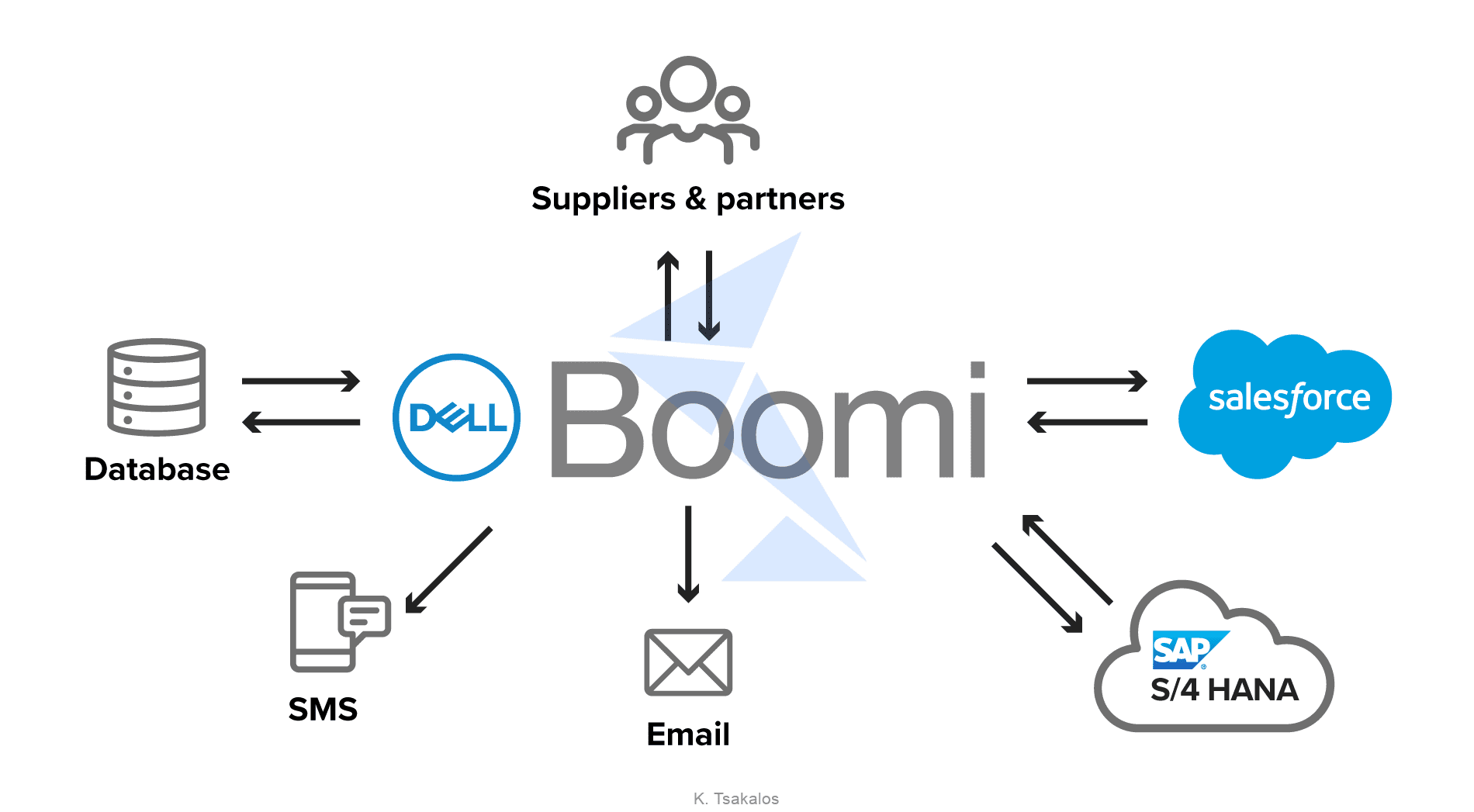 Dell Boomi Atomsphere
Dell Boomi platform is an immensely powerful middleware that leads the iPaaS market. In addition to other old-school integration platforms, Dell Boomi AtomSphere provides a user-friendly UI for the development and maintenance of the business processes, all in one place. In fact, the intelligent connectivity that Dell Boomi connectors offer together with some pre-packaged ready to use integration solutions (Process Library) makes it a great integration engine. Many companies combine the functionalities of SAP PO or SAP CPI together with Dell Boomi in order to create the most efficient business environments.
The importance of regression testing on Dell Boomi platform
Just like any other integration platform layer, the Dell Boomi plays a significant role when it comes to important business processes. Every process, before released to Production, must be validated, and accepted by the business. As far as the process behaves in the same way, everyone is delighted. But the concerns begin when it comes to process changes, migrations, or system updates. And in terms of system updates, you must keep in mind that Dell Boomi has monthly releases, that means each process on a monthly basis needs to be properly regression tested in order to validate the process logic.
The importance of regression testing is also stated in Dell Boomi documentation, "Boomi Assure is a feature in Boomi AtomSphere that allows users to submit test data to Dell Boomi that can be used for executing regression tests against a new upcoming release". However, there is a much better way to execute regression tests and validate your business processes end-to-end, just using a proper tool for automated regression testing, like Int4 IFTT.
How to automate the regression testing of Dell Boomi integration?
The answer is very straightforward. Use the right tool!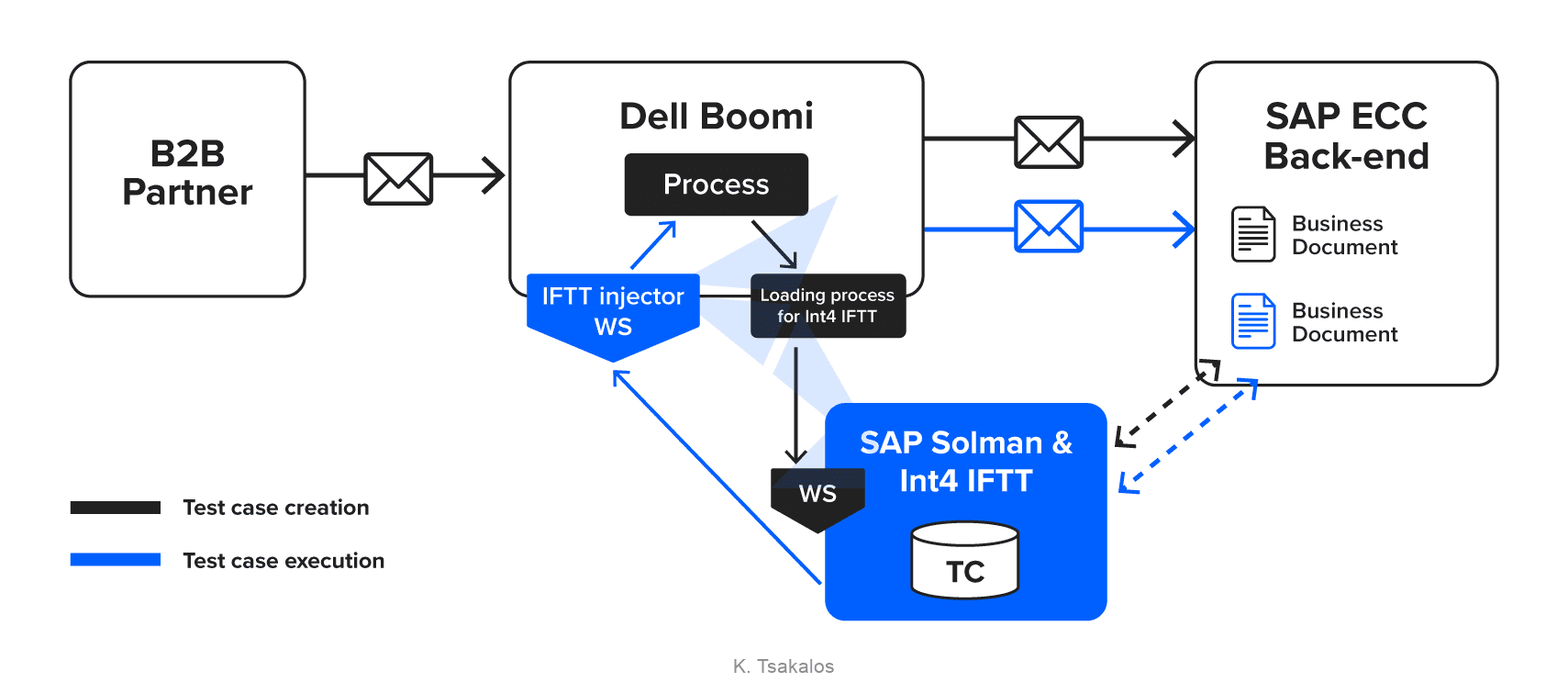 Dell Boomi integration test automation with Int4 IFTT
One of the latest big news about Int4 IFTT is the support for Dell Boomi integration testing. Int4 IFTT is an automated SAP API testing tool that allows you to test not only the transport layer, like Dell Boomi, SAP PO, or SAP CPI but also the backend systems like SAP ECC or S/4HANA (for API functional testing).
The benefits of test automation
First of all, I hope that you understand the value of regression testing. If you would like to read more about it, check out my previous article where I pointed out the importance of automated regression testing during Software Upgrade Projects.
Besides, regression testing would be extremely beneficial for your organization, even more, when you automate this process. Consequently, the advantages of automated regression testing could be a separate article, but I will try to list some of the most important benefits of using a tool like Int4 IFTT:
Automated test case creation – you only have to choose which already processed messages should be used to create test cases or use a time range to create multiple test cases at once
Automated Validation – middleware processing end-to-end validation, but also backend posted documents validation
Virtualization – Int4 IFTT virtualizes other external systems so there is no need to involve them in the testing process
Keep testing under control – all the test cases are maintained under a single transaction and they can be integrated with a ticketing system like SAP Solution Manager or Service Now.
Cost reduction – Int4 IFTT brings cost reduction due to low involvement of external partners (customers, vendors) and business resources, moreover, a proper regression testing eliminates production incident which could lead to additional costs

Summary
Dell Boomi architecture makes this middleware a powerful engine for your crucial business processes. Although to keep your interfaces continuously under control, an appropriate testing tool, like Int4 IFTT, is essential. A single Int4 IFTT installation allows you to automate the testing of multiple middlewares at once (Dell Boomi, SAP PO, SAP CPI, etc.).
So, why wouldn't you get those benefits from testing automation?
If you want to find out more about the Int4 IFTT features and Dell Boomi platform testing, just book a consultation with the product demo or contact us.